Our Reviews
I have to take the time to say thank you to Kate H & Mike in Finance at Rensselaer Honda! I was not happy about having to buy a car after mine was totaled in the current market. Kate made the process easy from start to finish providing excellent customer service. Mike was able to help by finding me the best interest rate possible! I love my new 2022 Honda Accord- highly recommend working with the kind staff at Honda Rensselaer!
Phil was a great salesman. Even with the current new car shortage, he was able to help me pick out the right car for me.
Joe was very professional, was able to make suggestions that I understood and car was ready when promised. He also gave me a colored chart showing me actual conditions of various car components. I really love my Honda Hybrid
Daniel Durivage was very helpful in helping me with my new car. Everyone was very friendly. Thank you to Daniel and everyone at Rensselaer Honda for your friendly service.
Excellent customer service. Our salesman, Bill Tucker, answered all my questions and was even available after hours and on his day off to address any concerns I had.
Am very pleased with how I was treated and the quality of service I received. The service tech was very professional and courteous, and did a really good job of explaining my service options, and keeping me updated on the status of the repairs. The waiting room is very comfortable and clean.
Service was quick and very informative. I feel they looked over the whole car and not just the issue I was having. Would definitely go back again with any of my cars.
The service at Rensselaer Honda can't be beat! The Service team is wonderful to deal. Always quick and efficient, as well as suggesting maintenance you didn't know you needed. This is the only place I take my Honda. Facility is always clean and the staff are super friendly.
Been coming here since 2009 for sales and service. Feel very well taken care of. Have recommended this dealership to friends and co-workers. Thanks again!
For more than 30 years, I have entrusted Rensselaer Honda's service people with the care of my vehicles, and, therefore, with our lives. Most recently I was driving my 2004 Element through Petersburg Pass to Massachusetts when the brakes started making a repetitive thumping noise when applied. Thankfully they still worked fine, since this road is notoriously steep, long and twisty. When I got to my destination, I called Rensselaer Honda's service people and described the problem. She said that they could take me at 1 pm – it was now 11 am. When I got there they took me right on time, spent an hour doing the multi point inspection, determining that I needed brake pads, rotors and calipers, finding the parts and prices and creating the estimate. I said yes to the work, the service advisor said it would probably take until 5 pm. This was their closing time. The funny thing is that when I had called my wife to describe the problem while waiting for the estimate, she said I would be there until 5 pm. Just after 5 pm the advisor let me know they were still working on it and it wouldn't be long. A short while later he told me they were done, I paid for the work and drove out. I noticed a new clicking noise coming from the rear that happened each time the wheels rotated, so I drove back to the dealership. I happened to find a person from the service dept.- it may have been the manager who was on his way out - and described the problem to him. Even though I had never met him before, he knew my name when I described the work that had been done. He had me drive around the lot while he sat in the passenger seat, listened and asked me which side it sounded like to me. After he showed me what he thought the problem was, he had me wait in the lounge while he fixed it in a minute. Everything has been fine ever since.
Over all, the service was great. The agent, Jeanette was very helpful. If the waiting time for customers can be reduced a bit, it is very appreciated.
Courteous, thorough, professional and attentive service. Waiting facility is comfortable with drinks and snacks available. You leave feeling comfortable that your car has been thoroughly examined and that any potential problems have been pointed out and discussed.
They have great customer service. They were very courteous and prompt. My vehicle was in and out in no time. I will definitely go back.
My recent service visit was handled quickly and professionally. I was kept informed throughout the process. I have always found this service department to be very professional.
Tire failure at 19,000 miles on 2020 CRV. Blake recommended replacement of 2 tires. I don't like the original factory ties at all. Felt that Honda should have offered a pro rated warranty with only 19,000 miles on a tire that touts a 70,000 lifetime. But that wasn't Blake's fault. Blake is a great employee.
They have a very friendly yet professional staff. It was easy to make appointment. There's a comfortable waiting area with a TV and far away from the shop so it's not at all noisy.
A very relaxed welcoming environment. Stress free purchase in a time when the world is full of stress. I felt well taken care of and, presented with a wonderful vehicle that met my needs.
Great customer service, always happy with everyone I talk to at this Honda. Maintenance is quick, never more than an hour. Jim was great, as was Jason at my last trip to Honda.
Always great service. Friendly staff. Prompt and they fit you in. Very convenient with drop off service. They don't try to sell you services you don't need.
Great service, great wait time. The waiting area was also very clean. If this current service continues, I would definitely use this dealership in the future.
Super friendly staff and great to deal with and very nice selection!
The service department was able to get me in when I needed it and completed the work in an hour which was perfect for my schedule. They are friendly and knowledgeable.
Service is excellent. Very accommodating and friendly. I would recommend servicing your Honda at Rensselaer.
Courteous and on time, always explain what is being done and if other items are vital or needed in near future
Honda Service Center
Our factory-trained technicians keep your car running at its best.
Schedule Service
Welcome to

Rensselaer Honda
Rensselaer Honda Offers Servicing, Financing & A Large Variety Of Honda Models
Welcome to Rensselaer Honda! If you're looking for a great selection of new and used Honda models that are affordable and top-quality, Rensselaer Honda is the dealership for you. We are a full-service dealership with onsite financial services, as well as an auto repair and service center proudly serving the Rensselaer, Albany, Latham, Troy, and Clifton Park, NY. Even if you're from beyond our surrounding cities in the Capital District - we still want to help you find the perfect Honda for your lifestyle and budget! When you stop in to see our team here at Rensselaer Honda, you'll be warmly welcomed by a team that is ready to go above and beyond for you. Our lot features a variety of new Honda vehicles along with an impressive selection of Certified Pre-Owned, used Honda vehicles, and vehicles from a variety of manufacturers. We are more than your average dealer here at Rensselaer Honda and choosing us as your dealer is a smart option! Our main goal is to provide each customer with outstanding customer service, fair pricing, and the best selection of Honda vehicles! We promise that each interaction with any of our dedicated and friendly team members will be a great one. Visit us today at 770 Hoosick Rd, Troy, NY 12180 or give us a call today at 518-279-1171 to set up a test drive or to simply stop in and say hello, we're excited to meet you!
Contact Us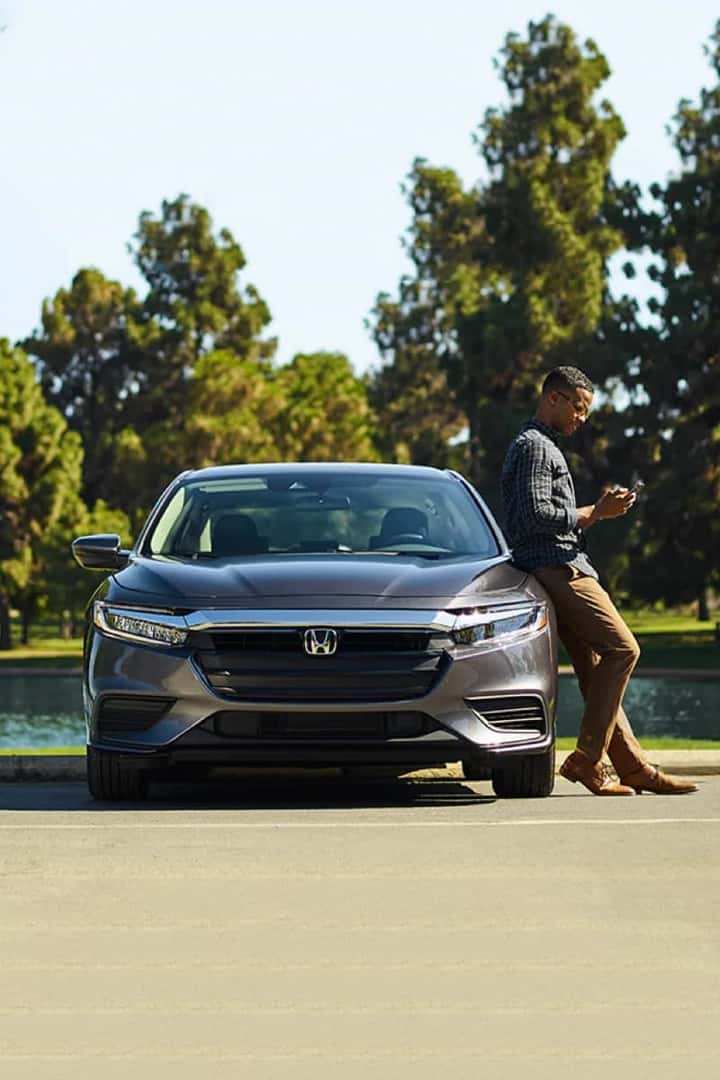 Get Directions
We are located at: 770 Hoosick Rd Troy, NY 12180