Fuel-Efficient Honda Sedans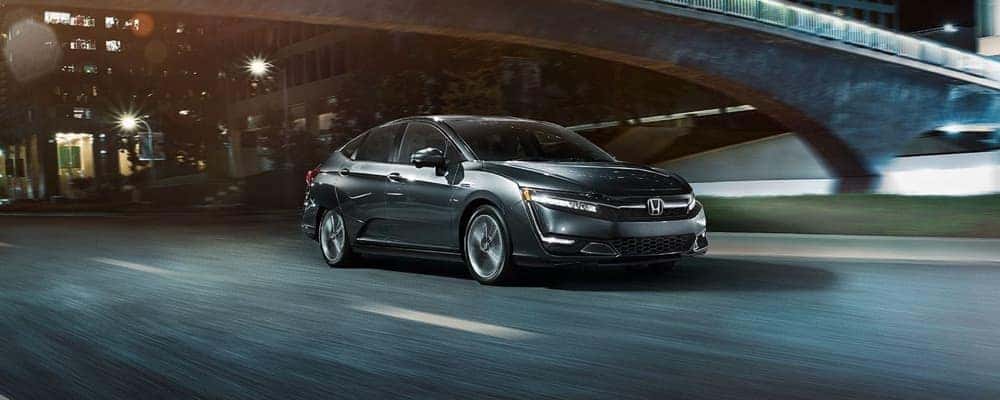 ---
---
Do you want to get the most bang for your buck while reducing your carbon footprint? Discover some of the most fuel-efficient Honda sedans, available now at Rensselaer Honda, including:
Honda Accord Hybrid
Honda Clarity Plug-in Hybrid
Honda Clarity Electric
Honda Clarity Fuel Cell
Honda Civic
Honda Accord Hybrid
Opt for the new Honda Accord Hybrid while driving around Albany, and you can expect:
A 1.5L turbocharged four-cylinder engine paired with a two-motor hybrid system
An EPA-estimated 47 mpg city and 47 mpg highway*
Honda Clarity Plug-In Hybrid
The Honda Clarity Plug-In Hybrid boasts:
An all-electric range of 47 miles*
A combined range rating of 340 miles*
A full charge within 2.5 hours with a 240-volt charger
Honda Clarity Electric
Go with this all-electric model to achieve stellar mileage in Troy:
Power from an electric motor that generates 221 lb-ft of torque
A range of 89 miles between recharges*
An 80% charge within 30 minutes
Technology like brake regeneration, the Energy Management System Display, and more
Honda Clarity Fuel Cell
Go with this version of the Honda Clarity for:
A fuel stack powertrain that runs on hydrogen
A driving range of 366 miles before your next fill-up*
Honda Civic
For a traditional car, select the Honda Civic, which promises less time at the pump in Latham:
An available 1.5L turbocharged four-cylinder
An EPA-estimated 32 mpg city and 42 mpg highway*
Do Your Research at Rensselaer Honda
Do your research on the most fuel-efficient Honda sedans by visiting Rensselaer Honda in Troy, and don't forget to explore your used Honda sedan options! Research further by learning where Honda models are made too!