How Does a Hybrid Engine Work?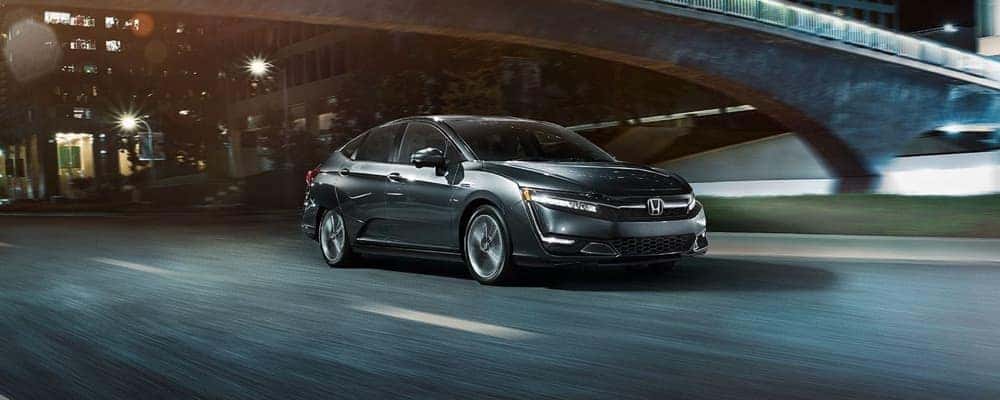 Do you want to save money at the gas pump, but you're unsure exactly how a hybrid engine works? In short, a hybrid model:
Combines a standard internal combustion engine with a battery-powered electric drive system.
Increases fuel economy returns and reduces emissions.
Hybrids in Different Scenarios
Hybrid engines function differently based on specific driving scenarios.
At a stop: When you pull away from a stop sign, the vehicle relies on the electric motor for power at speeds up to 15 mph. This explains why hybrids are more efficient on city streets than they are on the highway.
Normal cruising: The gasoline engine is the main power source when cruising along the highway, because this is when it is most efficient. At this point, the engine also powers the electric generator.
Heavy acceleration: The gas engine and electric motor work in unison to boost power during heavy acceleration.
Braking: When you hit the brakes, a hybrid system called "regenerative braking" deploys, in which both the gas engine and the electrical motor aren't in use and the vehicle is powered by spinning wheels. At a complete stop, both components of a hybrid engine shut off.
Available Honda Hybrids
There are a few Honda models that come available with a hybrid engine, all of which are available at Rensselaer Honda, including:
Honda Clarity Plug-In Hybrid
Honda Accord Hybrid
Honda Civic Hybrid
Learn More at Rensselaer Honda
Discover which Honda hybrid is right for you and learn more about how hybrid engines work when you contact the team at Rensselaer Honda! Learn more about other fuel efficient sedans and new Honda Clarity inventory with us too!