How to Buy a Car Online using Online Shopper

Take Control & buy a car at your pace at your place.
Shopping for a car can be confusing and stressful. Luckily it doesn't need to be that way anymore. You can take control of the whole buying experience and shop for the perfect vehicle at the right price at your own pace, all without leaving the comfort of your home. Follow the 12 super simple steps below to see how easy it is. When you are ready, click on the new or used car link below to start playing around with this great tool.
Step 1:
Visit: www.GetaHonda.net
Step 2:
Find a new or used vehicle you are interested in and select Explore Payment Options. (See screenshot below)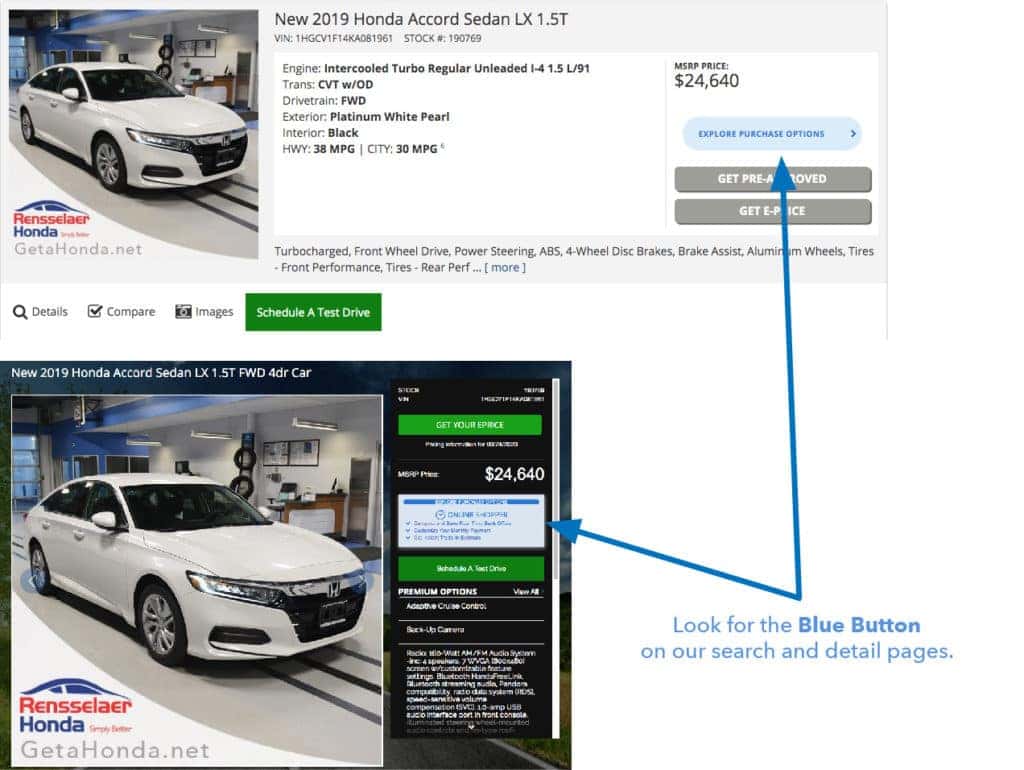 Step 3:

 
Fill out your Name and zip code
Step 4:
Save money by selecting any incentives that apply to you like Active-Duty Military, Veteran, recent College Grad, Current Honda Owner or Non-Honda Owner. Once you pick out your incentives fill out your phone #, email address and pick out your preferred method of contact.

Step 5:
Select your approximate credit score from the drop-down menu or select the box, "paying cash"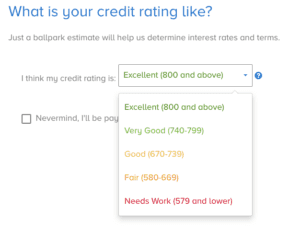 Step 6:

 
Enter the number of miles you drive a year.
Step 7:
Select if you have a trade-in or not.
Step 8:
If you have a trade-in select the vehicle you are trading in. Enter the approximate miles and select the condition.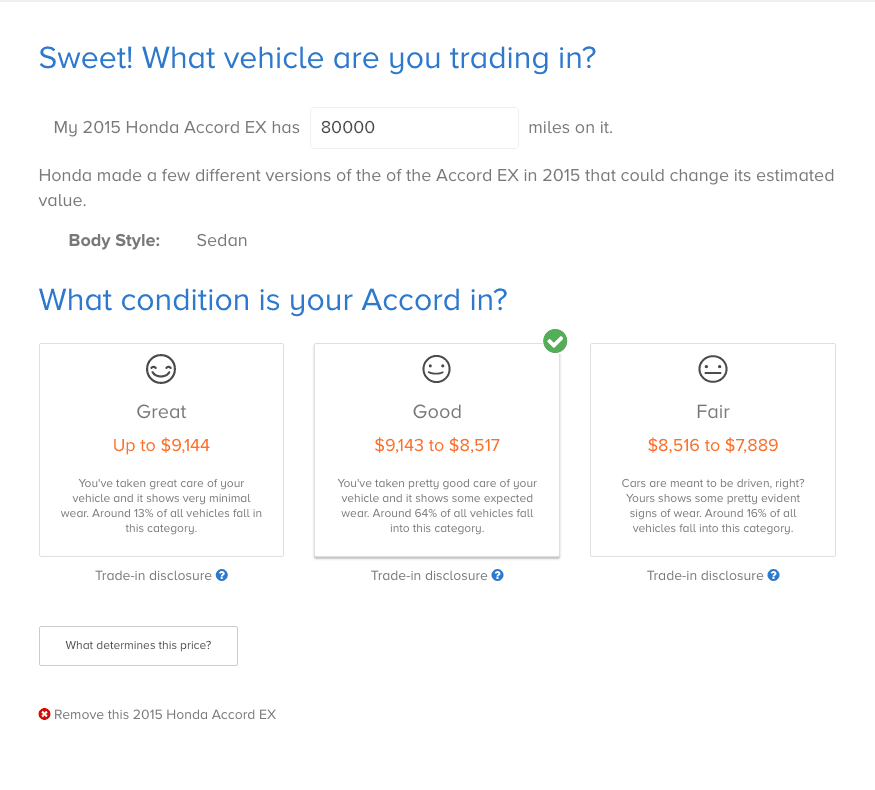 Step 9:
Enter the amount you still owe on your trade-in.
Step 10:
Now you can start to play around with your payment options. Customizing your loan and/or lease options until you find a monthly payment that works for you. For financing, you can customize your loan term and cash down. For leasing, you can customize the lease term, due at signing and miles per year. Once you create a monthly payment that's perfect for you can save it to come back later or click continue.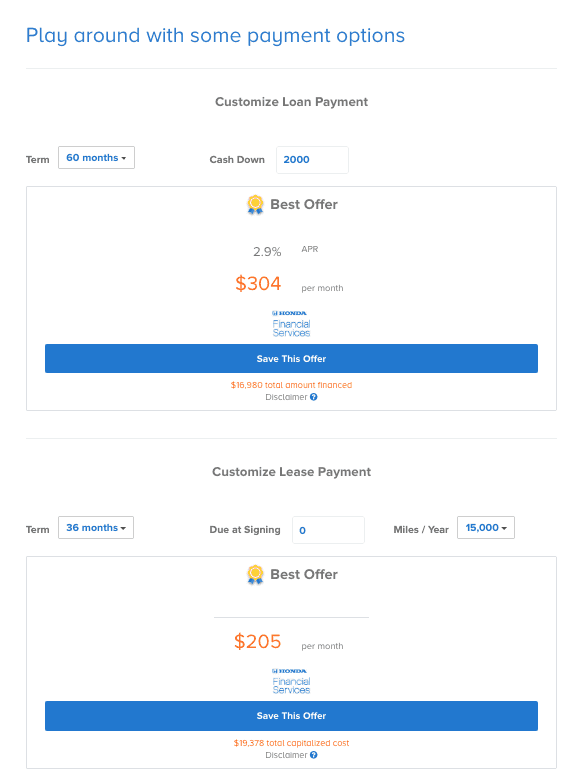 Step 11:
After finding a monthly payment that works for you and clicking continue you will land on a page summarizing your entire deal.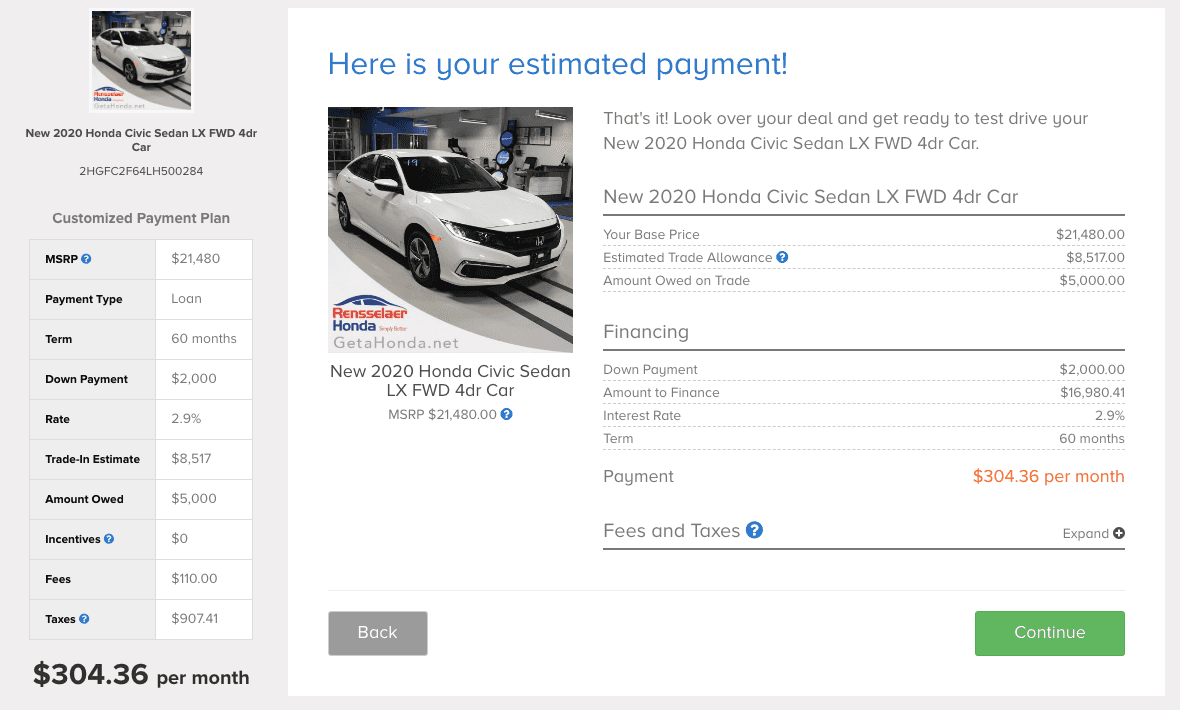 Step 12:
After looking everything over and you feel confident with your choices just hit continue to schedule a test drive.