Our Reviews
Great, went a little early for oil change and was taken in and away I went.
The recall work and service and a repair were done as requested and throughly explained.
The team at Rensselaer Honda could not have offered a more professional, supportive, skilled outreach. I was on my way from NH to Geneva , NY to visit my grandchildren and discovered I had a tire problem. I tried to find a tire repair, auto shop in western NH and VT. that would help me but everyone was too busy. Then crossing into NY there was a Honda dealership. They took me, diagnosed the problem, fixed the problem and I was safely on my way within an hour. I am so grateful for their handling of this situation. A++ rating.
Service with excellent everyone was nice service was excellent everyone was very nice they did a great job with my car manager was extremely nice I would definitely bring my car back
I recently purchased a used car. Adam was extremely helpful. Unfortunately it immediately had transmission problems. With no questions asked service took care of me to the fullest. I had a courtesy car for about a month and a new transmission. My wife and I have purchased and leased several cars , new and used from Renneslear Honda. I won't purchase anywhere else. Great job by everyone. Thanks. Sean O'Connor
First time car purchase here it was amazingly easy and quick. All staff is top of their class.
Super clean area extremely friendly staff
Ive been a customer of Rensselaer Honda for over a decade. I've had great experiences in the service department.
This dealership is tops! I am on my 7th or 8th Honda ( i have lost count. over 15 years. SALES DEPT:No high pressure talk. SERVICE DEPT. The best very patient, professional and takes time to throughtly explain the solutions. As a senio , I am comfortable bringing my car in.There is no selling you what you do not need.
Quite an excellent time! From the test driving to finally ordered the car, John shows everything I want and help me finish the job efficiently. Thanks very much to John and Rensselaer Honda. Good luck with your business!
Rensselaer Honda is top notch, from sales to financing! Tiffany Ross was amazing to work with! She explained everything, stayed in touch through the whole process and answered all my questions. I went in feeling very intimidated by the car buying process and left feeling relieved! Mike Haertel in the finance department was equally excellent. He took the time to explain everything to me and answered all my questions. Thank you, thank you, thank you!!
Really got a good deal and an amazing shopping experience! I'd happily recommend this place to everyone. Ask for Mike Ashe, he's so helpful and knowledgeable.
Very professional. Job well done
Great and fast service. Great sales team. Bought my last three Hondas there over the last 12 years. Ask for Mike, either one (there are two of them), both are awesome.
I had the single best car buying experience ever with Rensselaer Honda! From the moment I was greeted at the door by Tiffany (she's awesome!) to the time I drove away in my new, used car, every moment was top notch. Every staff member I spoke with was personal and professional and I have the most beautiful car I have ever owned! Thank you, to the entire staff for being so amazing. You have gained a very grateful customer for life!
Recently leased a brand new Honda Civic sport. I dealt with Tiffany Ross. She was very transparent and personable to work with. Was a great experience because of her. I left feeling well taken care of and I took home a ride , not the other way around ! Very fair would definitely come to Rensselaer in the future and would ask for Tiffany again.
I am absolutely happy with the Rensselaer Honda Customer Service. The process of buying my car was as easy and simple! The team is so professional and patience. Tiffany was wonderful and kept checking in to make sure everything is going great with my new car!! Thank you 🙌🏻
Moving from PA to NY during a Pandemic was a huge ordeal; but I have finally been able to switch my registration back to NY. Of course there were 3 trips to DMV, but finally I got my tags & registration. I just needed an inspection w/in 10 days. Oh & since I bought my car in PA, there isn't a place on the front bumper for my license plate.. The dealership I usually go to for service couldn't get me in until Sept.. So what?? Have someone do the inspection, then go to the dealership in Sept for the other things Anyway, Rensselaer Honda fit me in.. they did the Inspection, scraped off decals & replaced them with the current ones. They secured the front license plate holder to my vehicle ... They addressed each and every need or concern I had!!!
Adam at Resselear Honda made finding the right car for us so easy. We have used many differnt Honda Dealers in the past. This is our prefered Capital Region place.
We cannot say enough at the level of kindness and professionalism we were given. We were a bit hesitant when we first went into dealership. We are of the old school mentality of lokking around the lot not having someone bring the vehicle to us. Jake Morizio could not have been more understanding and accomodating despite the heat. He explained the details regarding the vehicles we were interested in and got the keys for the HRV that we liked. We drove it around th parking lot and knew it was a fit. All of the next steps valuing our trade would help make the deal. Matt from financing went out of his way to give us a great trade value and was excellent with finalizing the details. Outstanding customer service from both Jake and Matt.
My sales person, Phil Rasile was a great person to deal with in getting me my 2021 Honda Ridgeline-RTL. Rensselaer Honda personnel staff were also good to deal with.
I continue to take my 2 Honda vehicles to the dealer. Rensselaer Honda has never proven to be anything but truthful and honest. They fix the problem the 1st time.
Great overall dealership from sales to service. Highly recommend !!!!
Great experience & I love my vehicle!
Honda Service Center
Our factory-trained technicians keep your car running at its best.
Schedule Service
Welcome to

Rensselaer Honda
Rensselaer Honda Offers Servicing, Financing & A Large Variety Of Honda Models
Welcome to Rensselaer Honda! If you're looking for a great selection of new and used Honda models that are affordable and top-quality, Rensselaer Honda is the dealership for you. We are a full-service dealership with onsite financial services, as well as an auto repair and service center proudly serving the Rensselaer, Albany, Latham, Troy, and Clifton Park, NY. Even if you're from beyond our surrounding cities in the Capital District - we still want to help you find the perfect Honda for your lifestyle and budget! When you stop in to see our team here at Rensselaer Honda, you'll be warmly welcomed by a team that is ready to go above and beyond for you. Our lot features a variety of new Honda vehicles along with an impressive selection of Certified Pre-Owned, used Honda vehicles, and vehicles from a variety of manufacturers. We are more than your average dealer here at Rensselaer Honda and choosing us as your dealer is a smart option! Our main goal is to provide each customer with outstanding customer service, fair pricing, and the best selection of Honda vehicles! We promise that each interaction with any of our dedicated and friendly team members will be a great one. Visit us today at 770 Hoosick Rd, Troy, NY 12180 or give us a call today at 518-279-1171 to set up a test drive or to simply stop in and say hello, we're excited to meet you!
Contact Us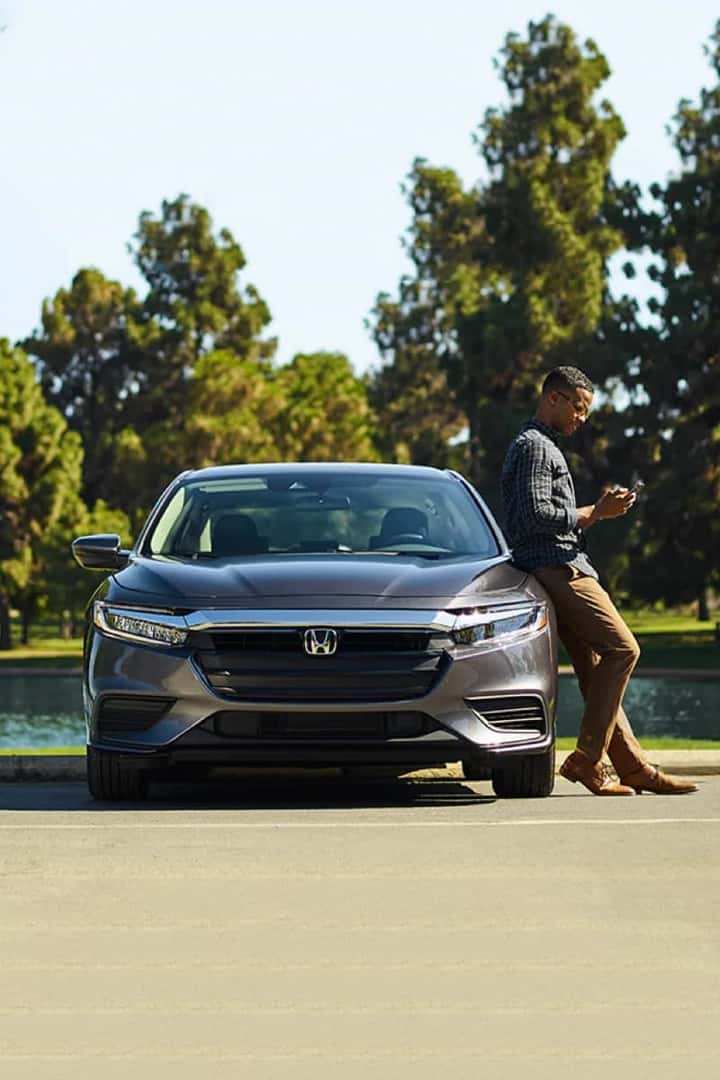 Get Directions
We are located at: 770 Hoosick Rd Troy, NY 12180